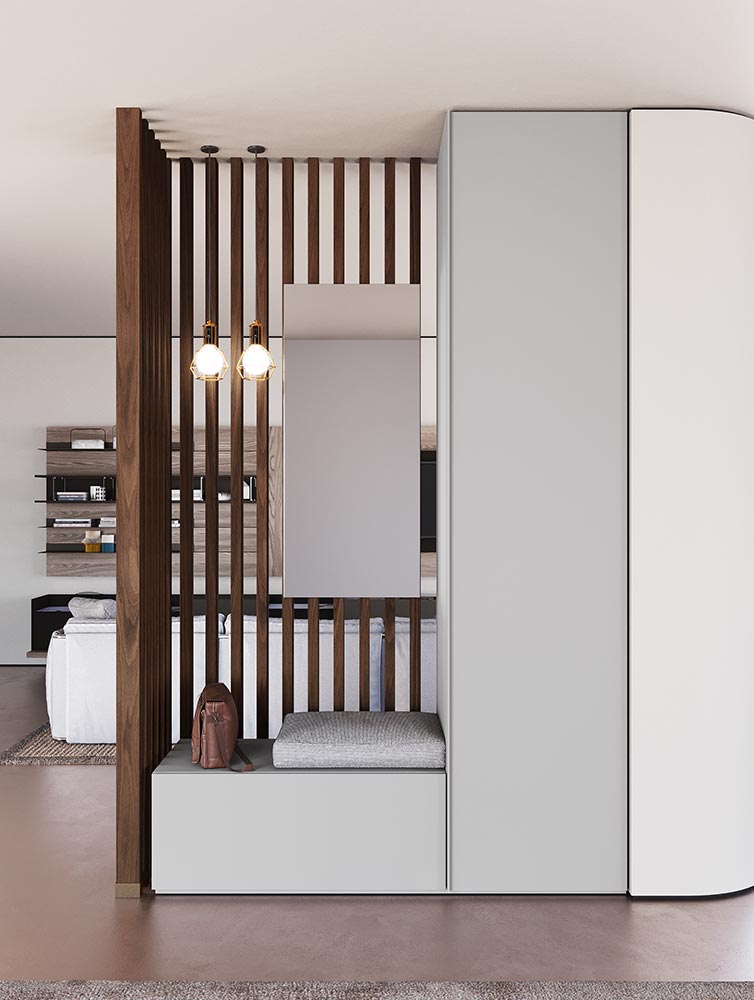 A furnishing accessory that divides the space without being invasive.
Type 01, composed of Flexi wands in thermo brown wood, containers in grigio silk lacquer and mirror panel. Dimensions: W 160 H 267 D 42/60 cm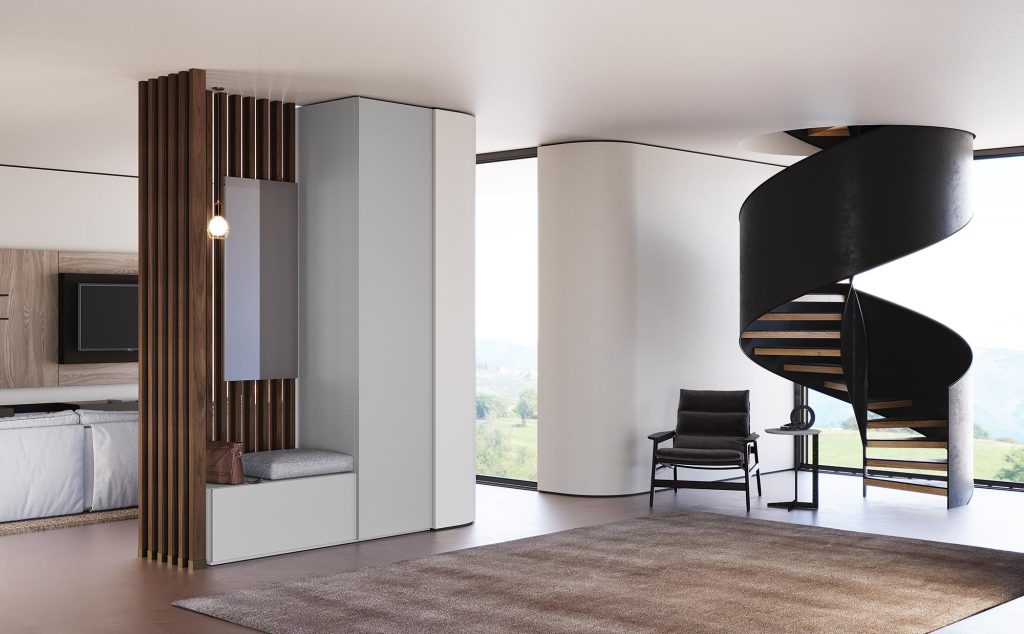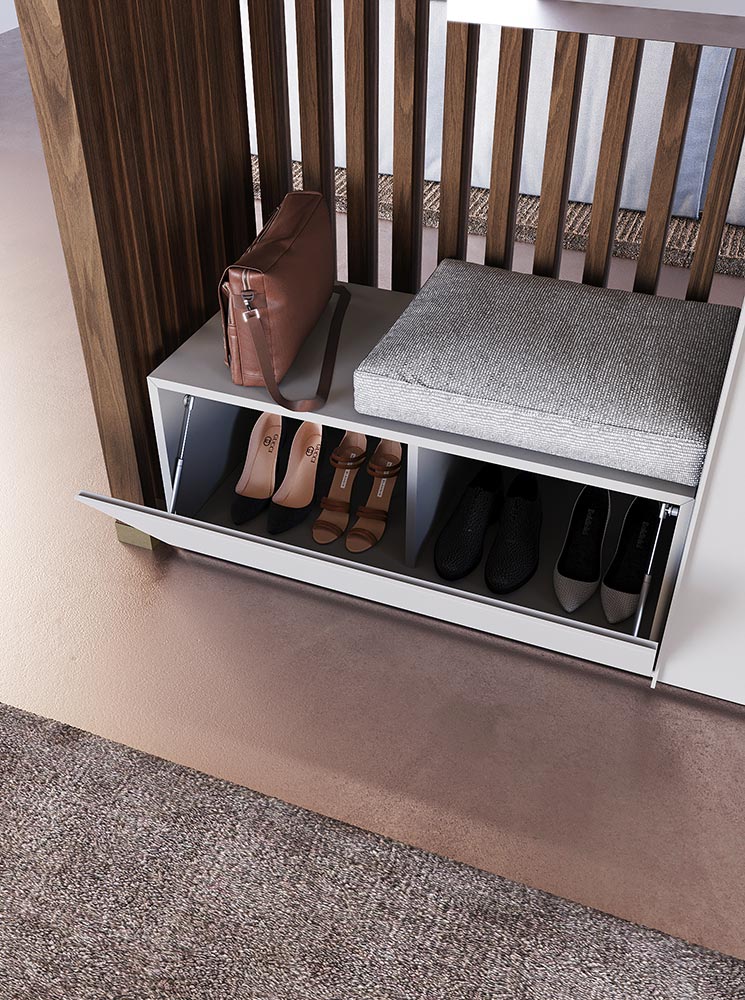 Detail of container with flap door for use as a shoe cupboard. On the following page: storage unit with hinged door with interior equipped for hanging.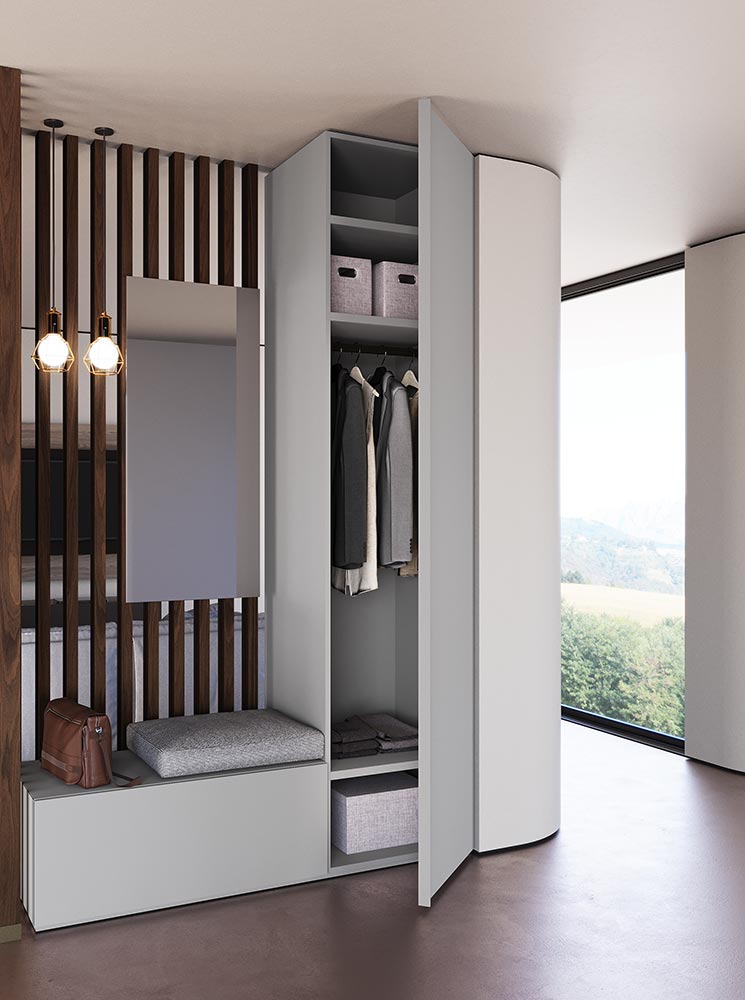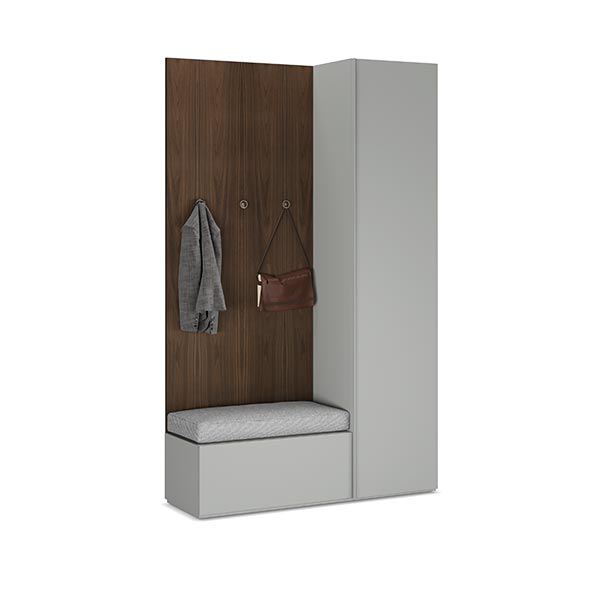 L 160 H 267 P 60 cm | W 160 H 267 D 60 cm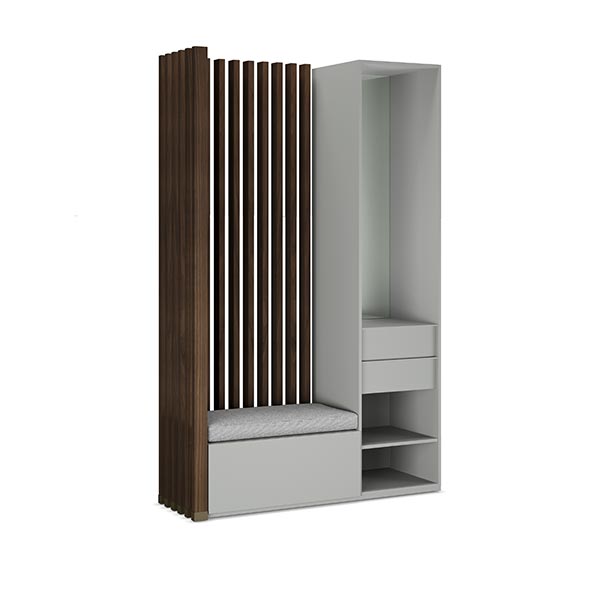 L 160 H 267 P60 cm | W 160 H 267 D 60cm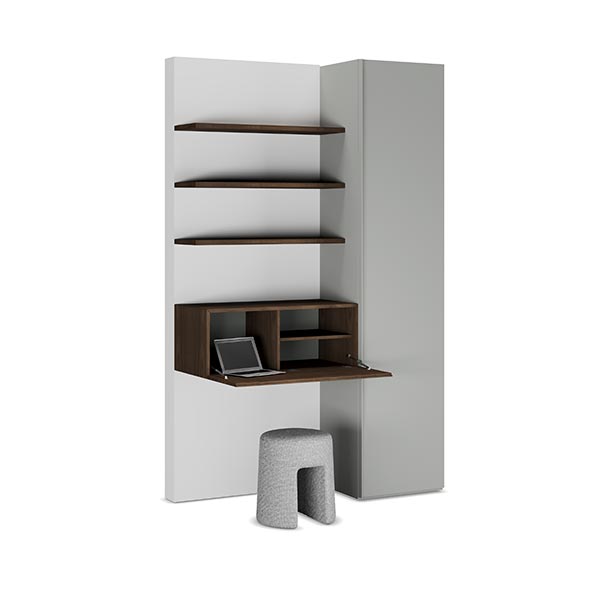 L 160 H 267 P60 cm| W 160 H267 D 60 cm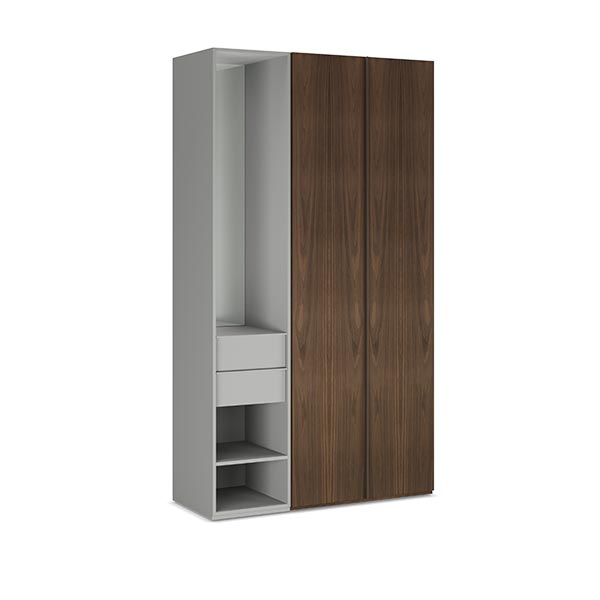 L 150 H 267 P 60 cm | W 150 H 267 D 60 cm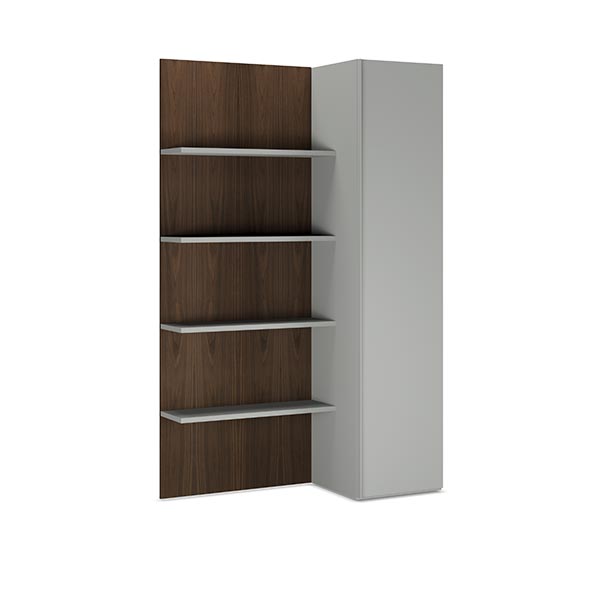 L 160 H 267 P 60 cm | W 160 H 267 D 60 cm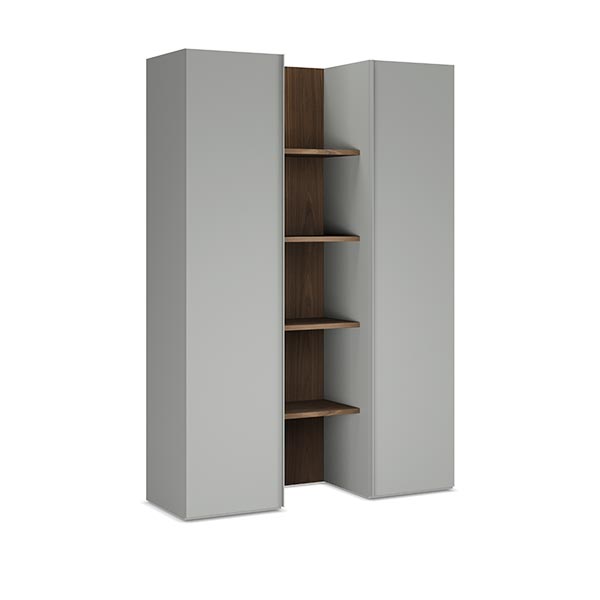 L 180 H 267 P 60 cm | W 180 H 267 D 60 cm