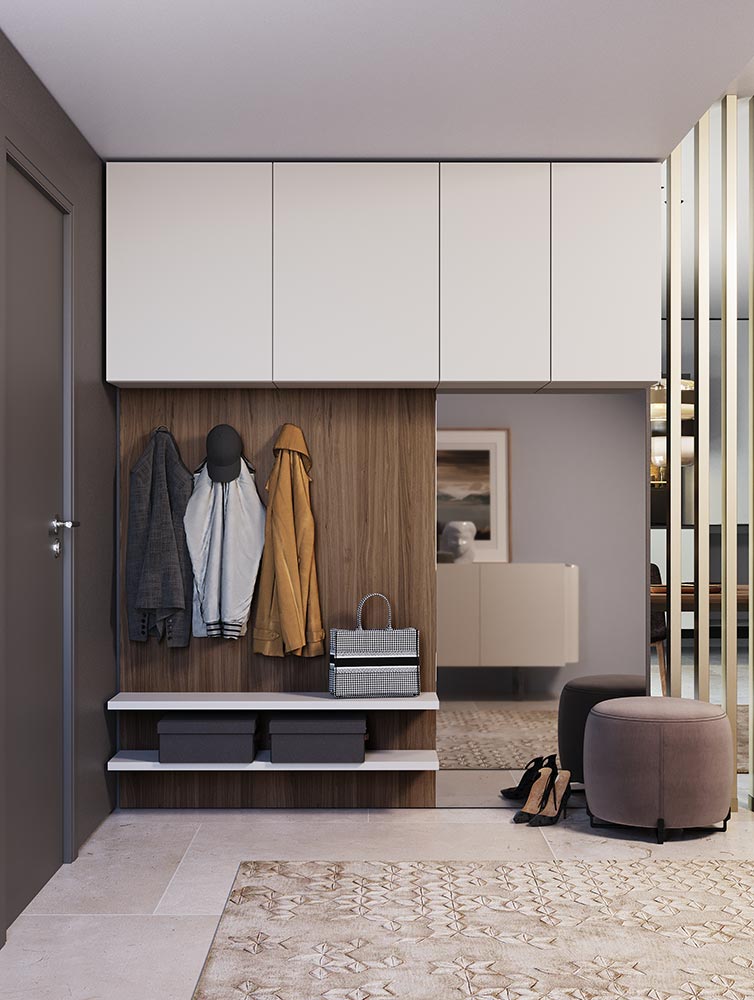 Lightness and geometric lines, ideal for a modern environment.
Type 03, consisting of wall- mounted storage units in canapa lacquer, wall panel in noce canaletto and mirror, shelves in canapa lacquer. Flexi wands in bronzo seta lacquer. Dimensions: W 200 H 240 D 32 cm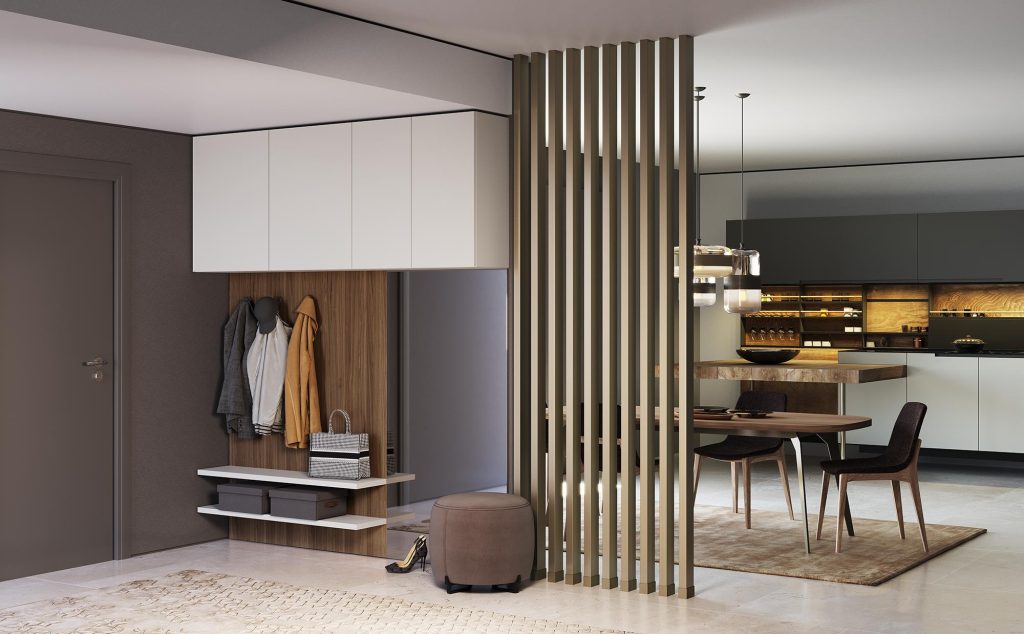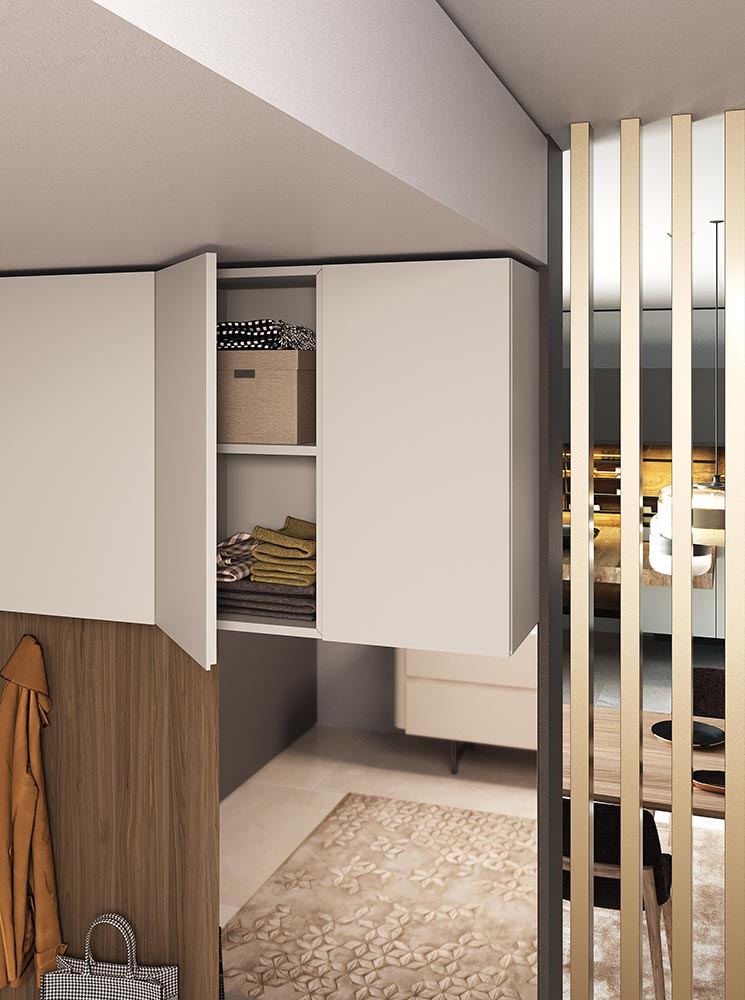 Detail of wall- mounted storage unit hinged door with Skyline handle.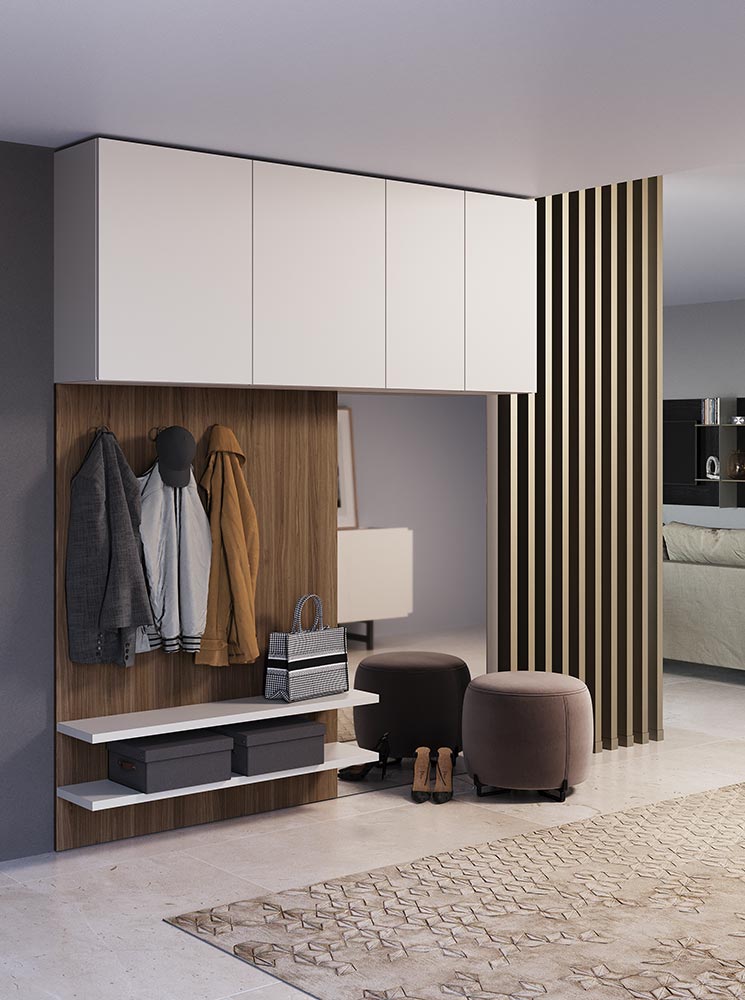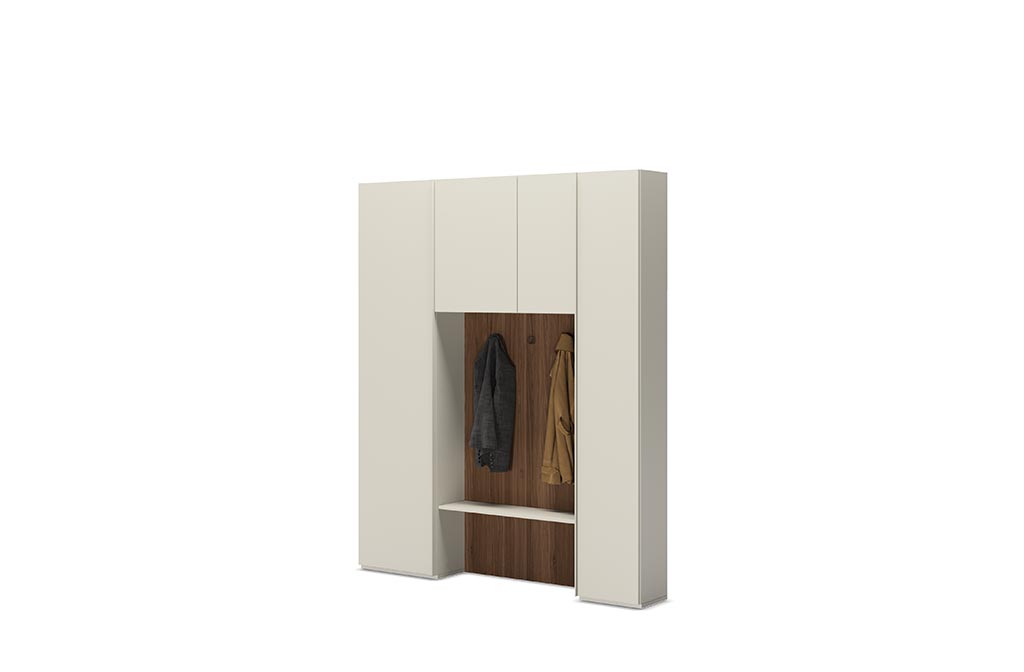 L 200 H 240 P 32 cm | W 200 H 240 D 32 cm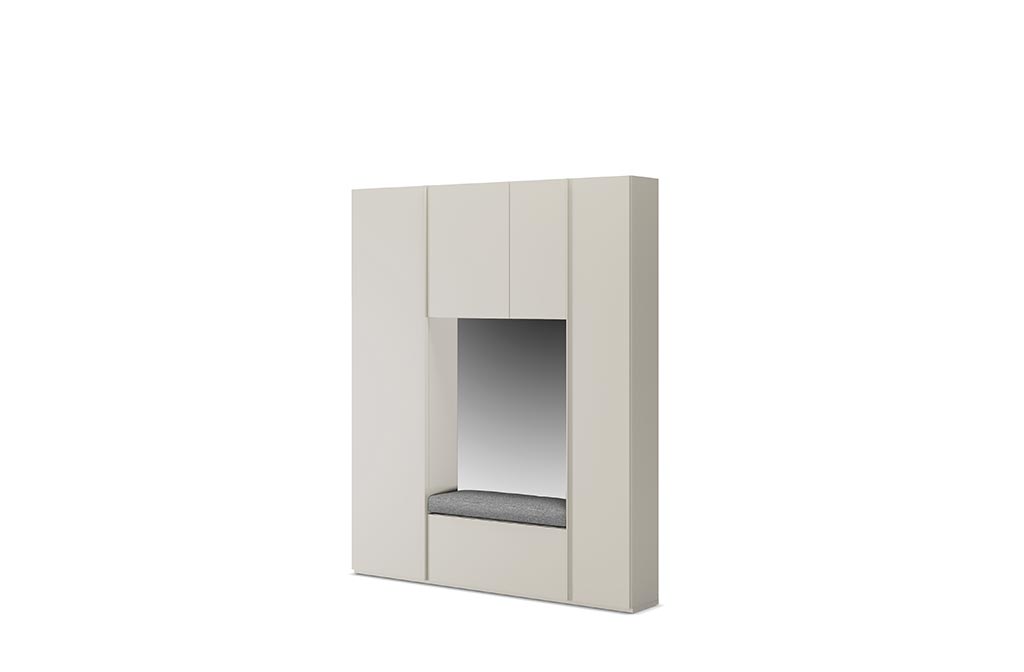 L 200 H 240 P 32 cm | W 200 H 240 D 32 cm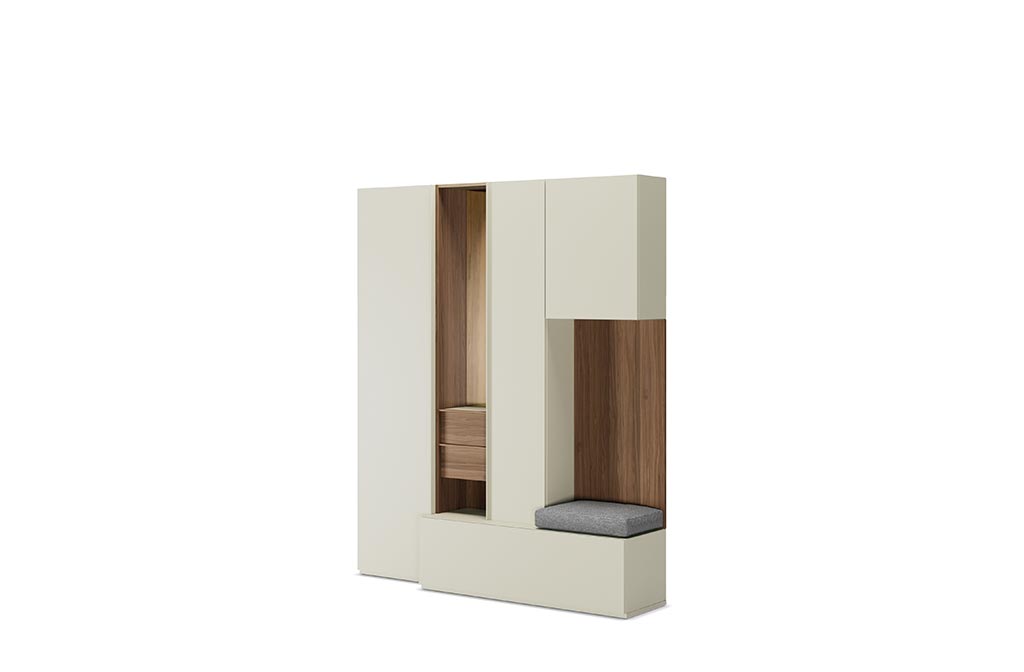 L 200 H 240 P 32 cm | W 200 H 240 D 32 cm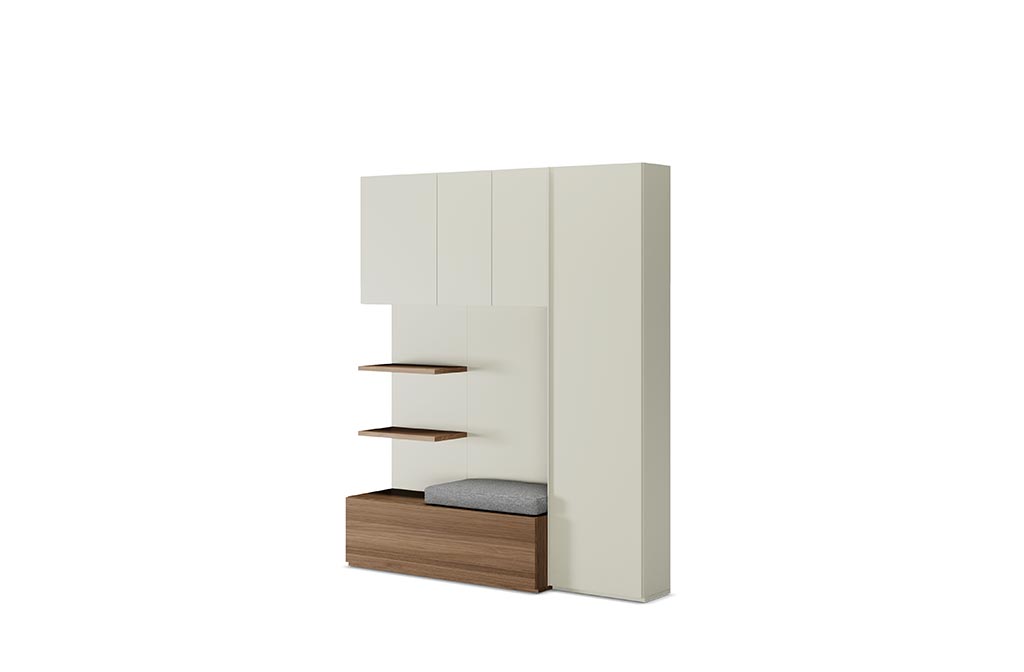 L 200 H 240 P 32/46 cm | W 200 H 240 D 32/46 cm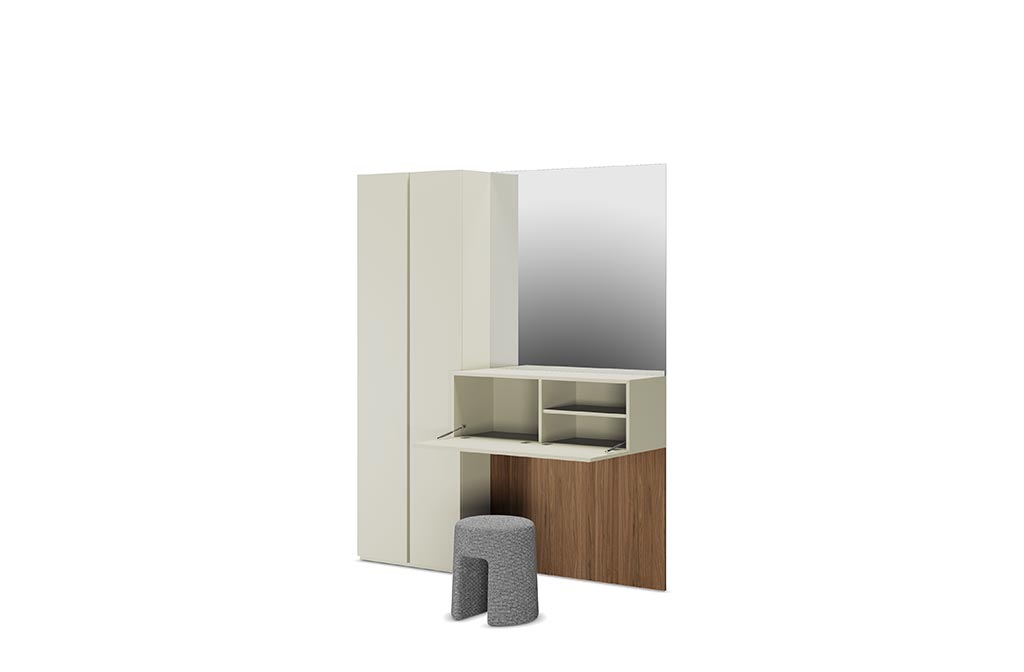 L 200 H 240 P 32 cm | W 200 H 240 D 32 cm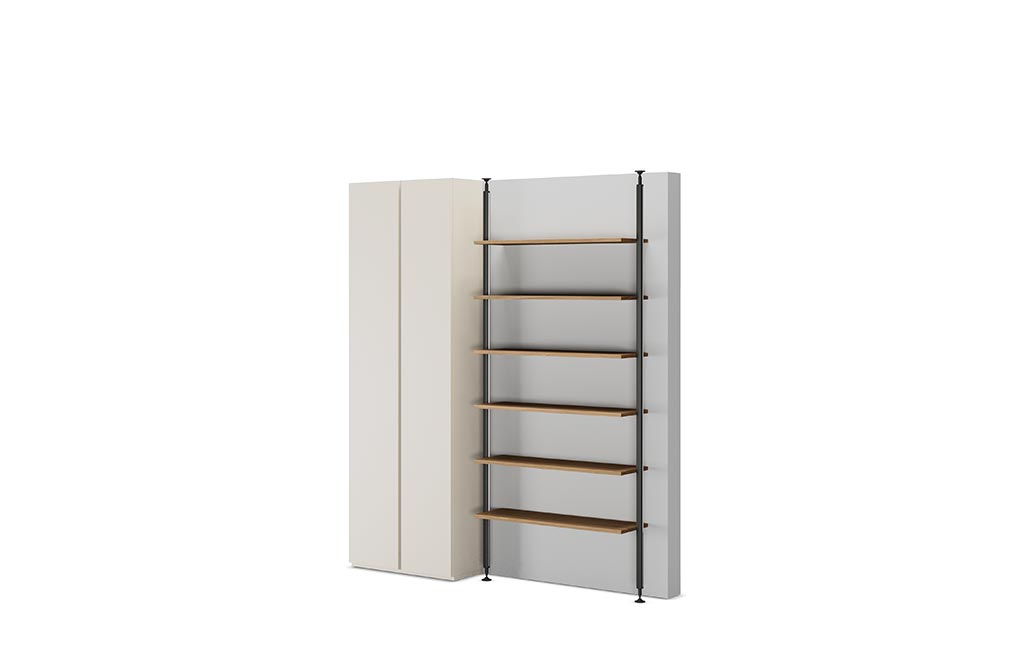 L 200 H 240 P 32 cm | W 200 H 240 D 32 cm