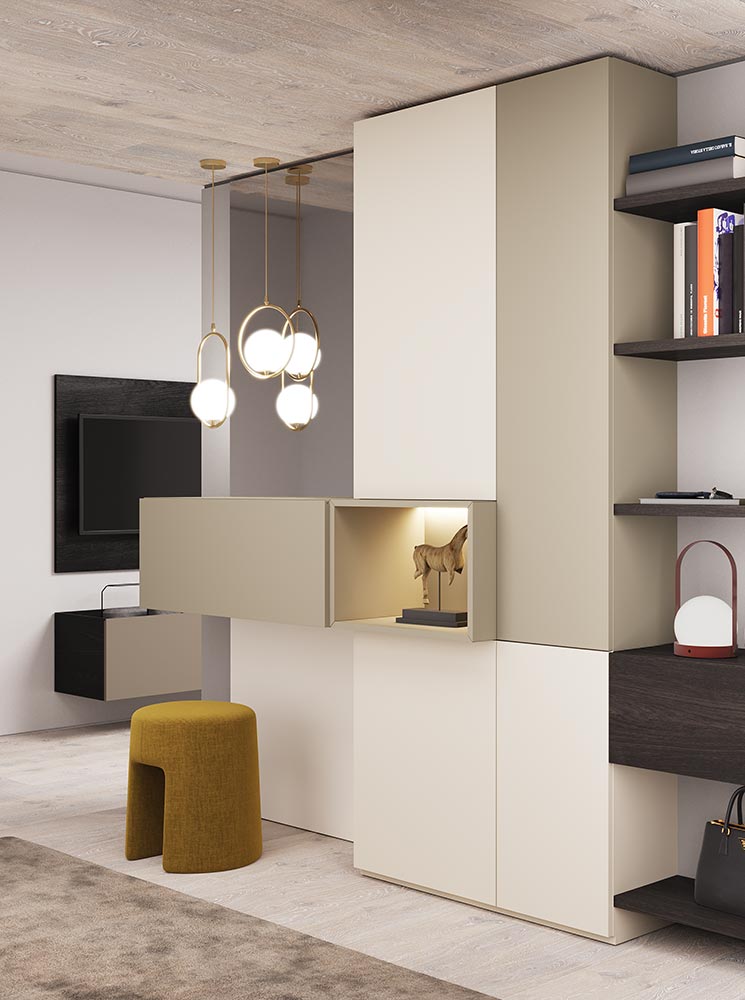 An elegant and sophisticated design, perfect for enriching the environment.
Type 05, composed of castoro and cappuccino lacquered storage units, wall panel with mirror and suspended office storage unit, bookcase on Sunrise poles with shelves and storage unit in rovere termo. Dimensions: W 270 H 240 D 32/46 cm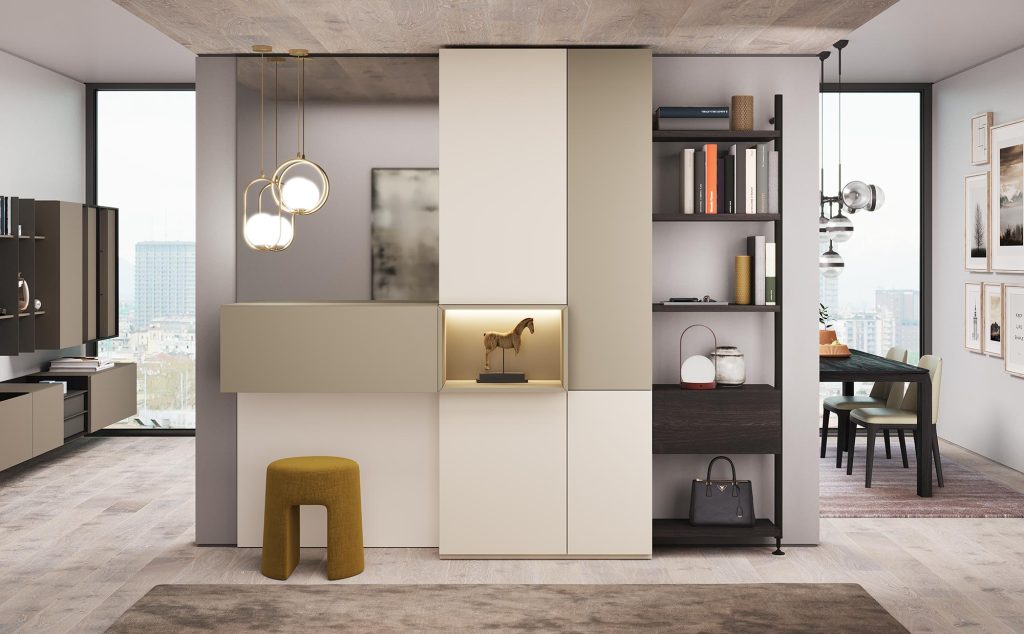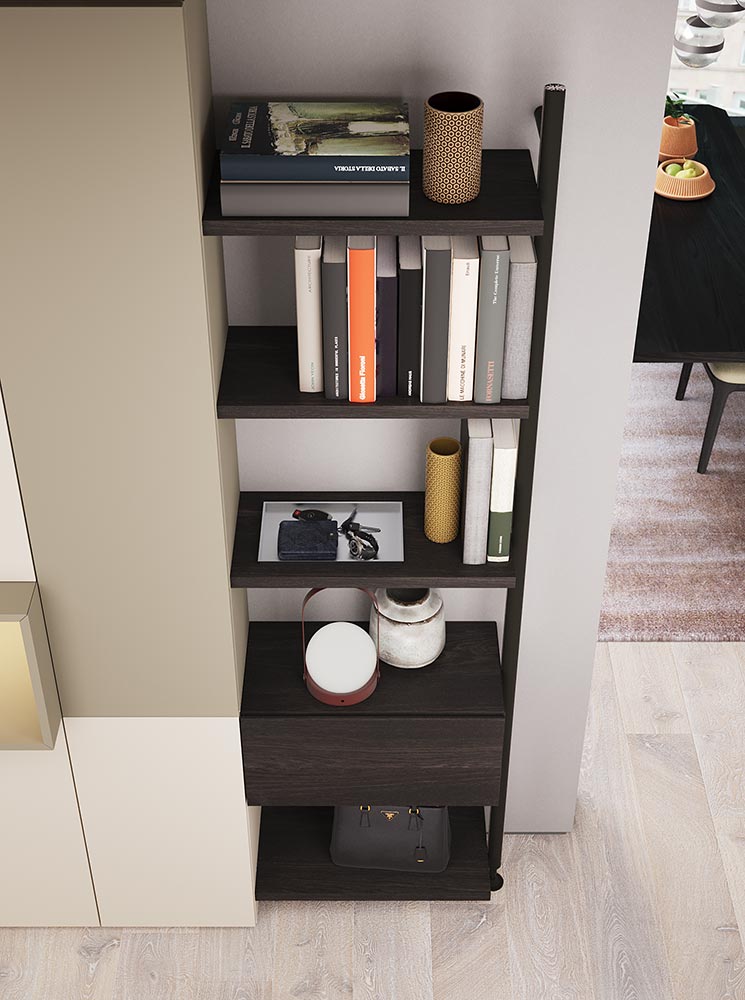 Sunrise bookcase detail with storage and shelves in rovere termo. Metal tray embedded in the shelf.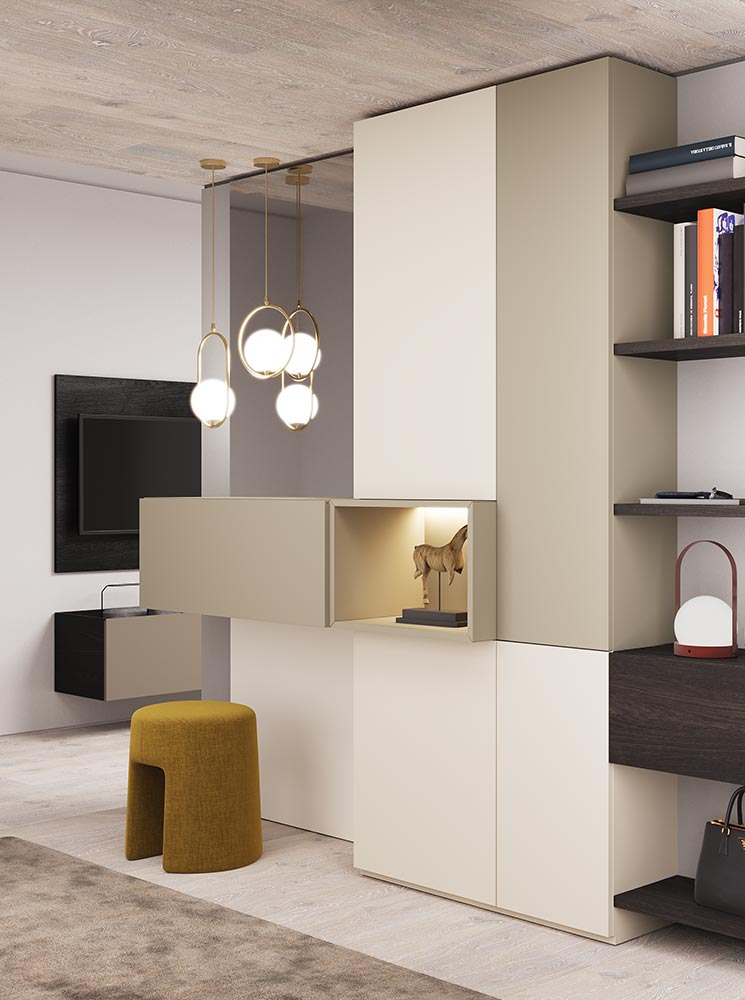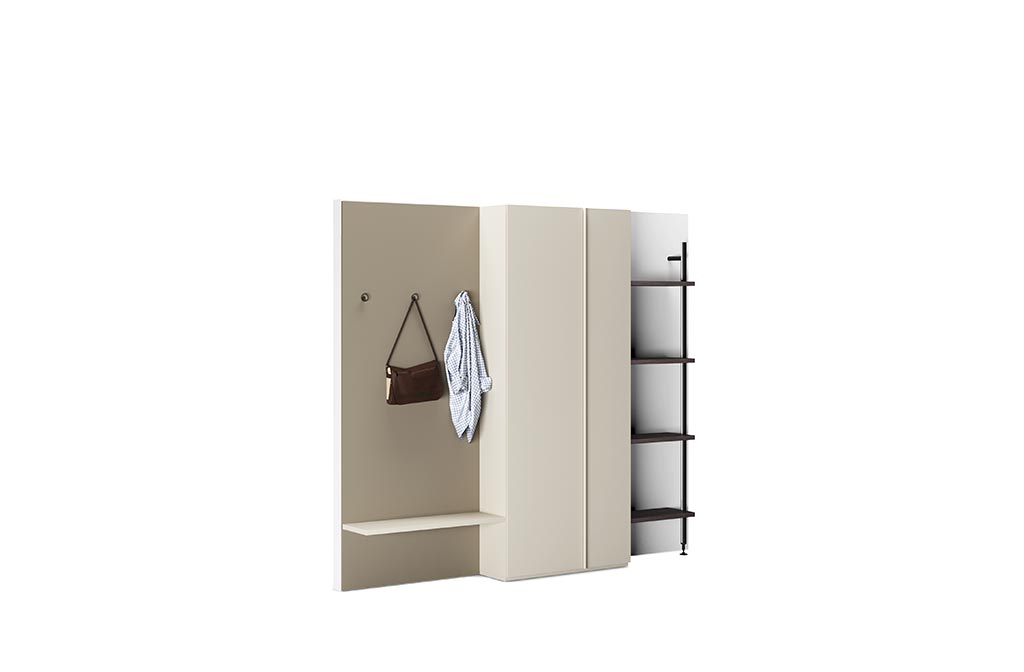 L 280 H 240 P 32 cm | W 280 H 240 D 32 cm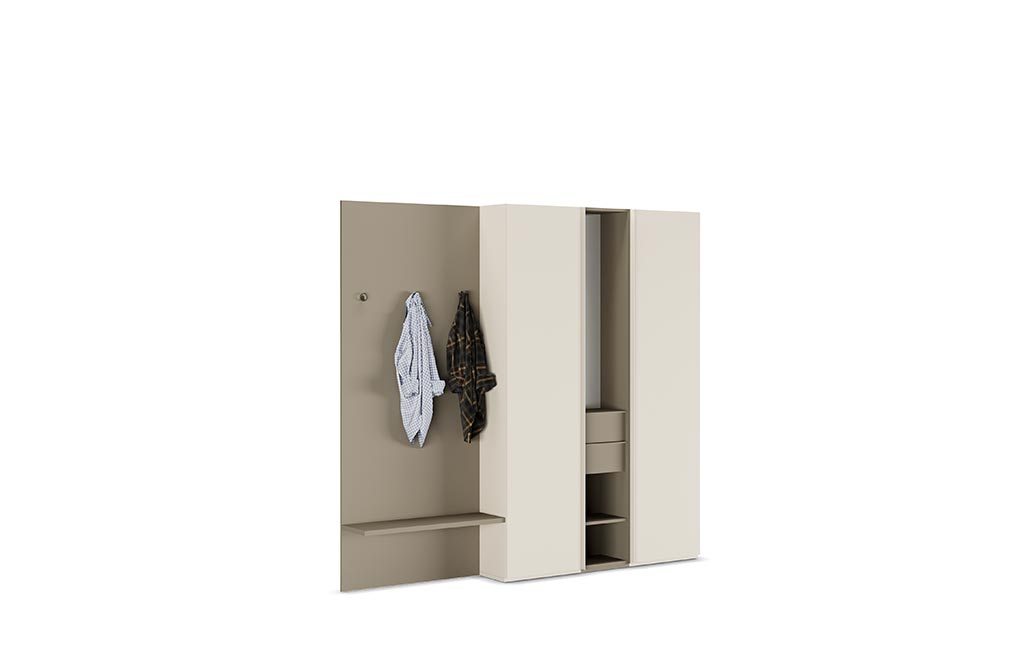 L 260 H 240 P 32 cm | W 260 H 240 D 32 cm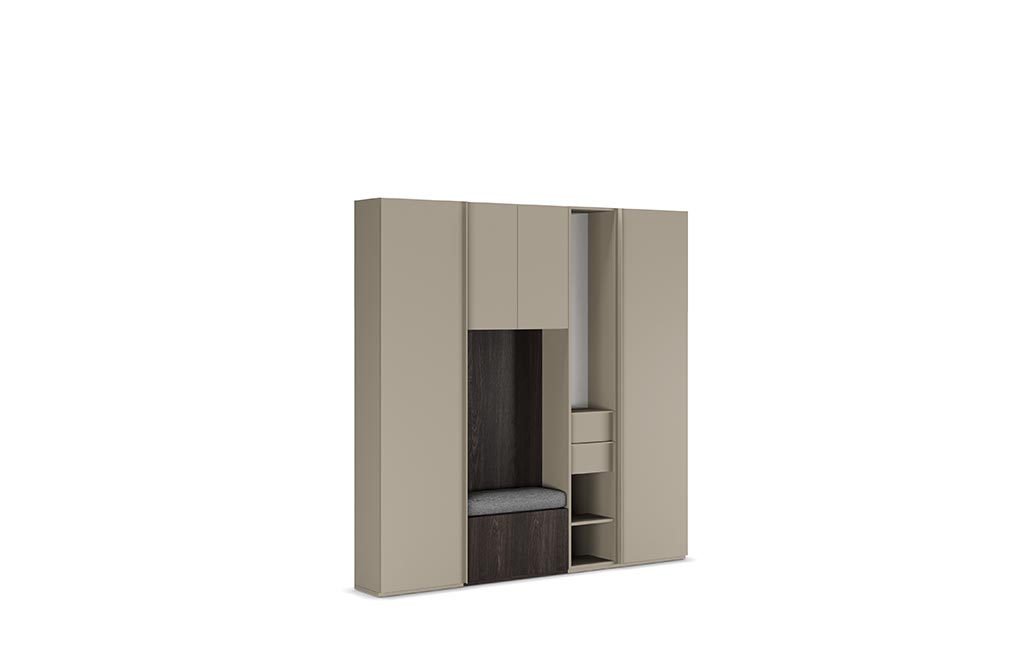 L 240 H 240 P 32 cm | W 240 H 240 D 32 cm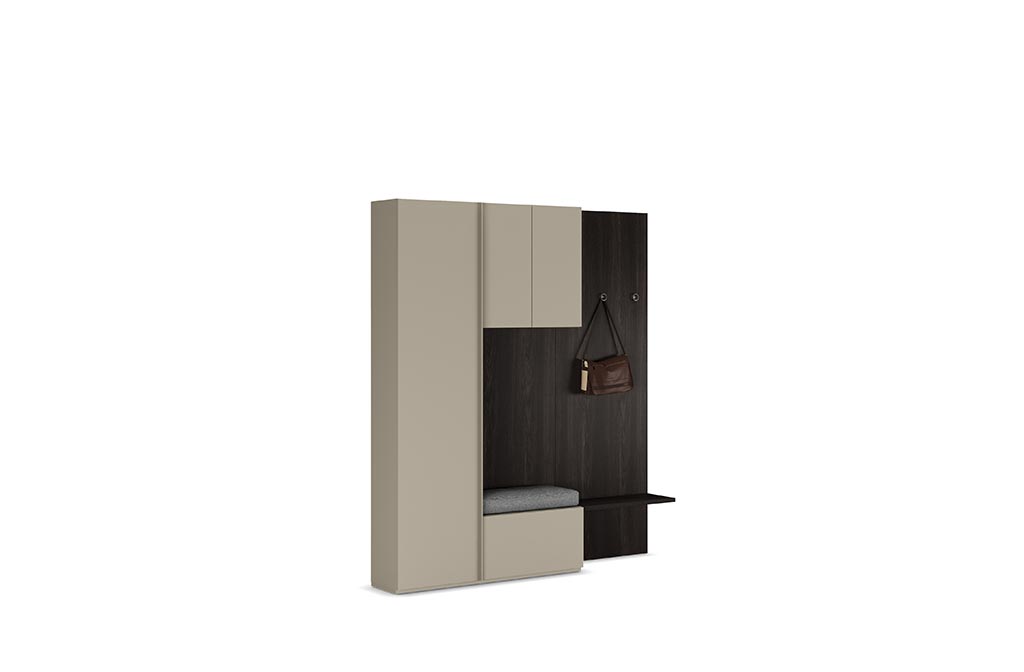 L 220 H 240 P 32 cm | W 220 H 240 D 32 cm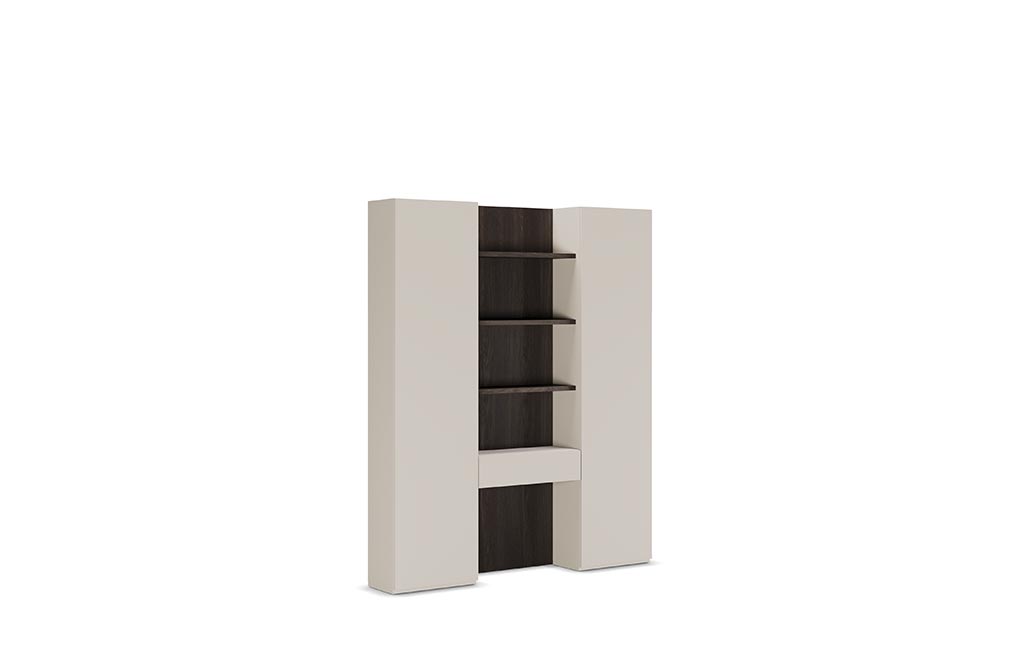 L 200 H 240 P 32 cm | W 200 H 240 D 32 cm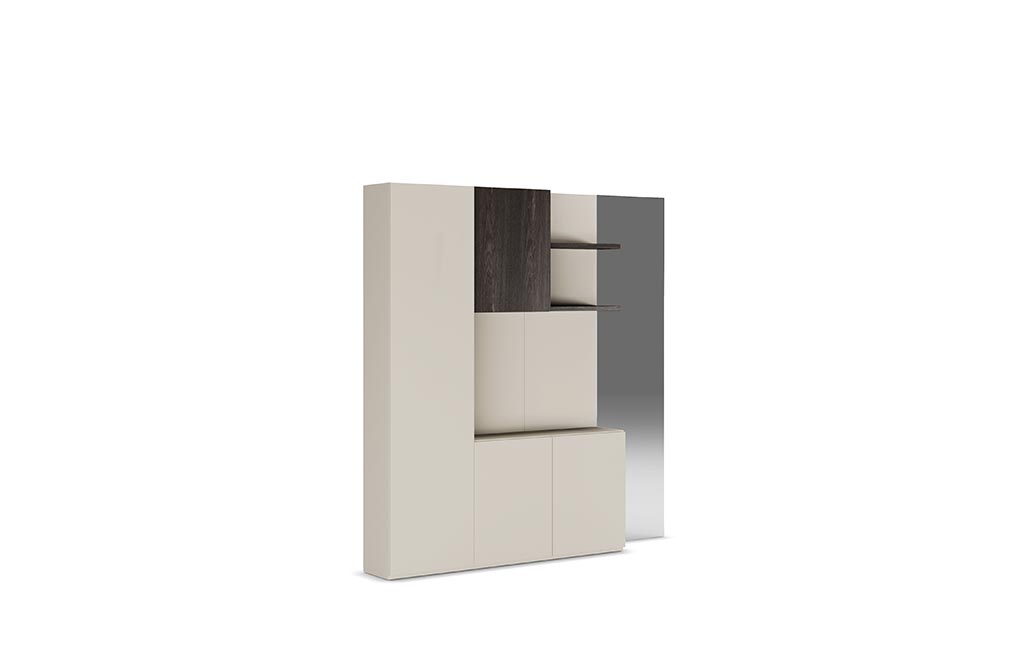 L 240 H 240 P 32 cm | W 240 H 240 D 32 cm